I am going, simple!
Downsizing the fuss and muss of my studio life and personal life and it is being represented with pieces like this.
My studio, my life, my glass.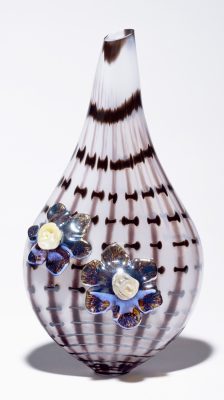 "Love in Black and White" (2016)…a small form with a big presence will make a great gift. It too, is currently in retail at the CCA Gallery in Carmel, IN. Stop through to see these pieces and more. Great image, Wilbur Montgomery.